Higson Dental Group: Family Dentists in Grande Prairie, AB
Welcome to Higson Dental Group. We are a long-established family dental practice dedicated to serving the community of Grande Prairie and surrounding areas. Our goal is to provide you and your family with a comfortable and pleasant experience from the moment you book an appointment to the completion of your successful dental care treatment.
Book Your Appointment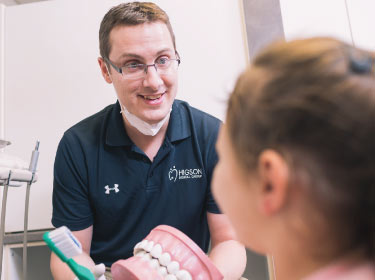 A Friendly Family Practice
Higson Dental Group is the Peace Region's family dentist. Our hope is to care for you and your loved ones for a lifetime. Not only do we promote and teach proactive dental hygiene habits but also ensure a safe and enjoyable experience at every visit. Our office is a modern and welcoming space, so you can be at ease no matter the procedure. If you have any questions on scheduling, financial matters, insurance or after care, please call us directly. Our team is here to help make your visit as quick, simple and efficient as possible. The best compliment we can receive is referrals to family and friends. We openly welcome new patients
Patient Info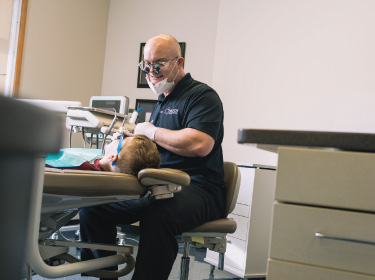 Your Experienced Dentists
Our professional and experienced clinical team have been serving Grande Prairie and surrounding communities for more than 15 years. Together, Dr. Dean Higson, Dr. Clint Schamehorn and Dr. Tim Barter perform a wide range of procedures, so we can take care of all your dental needs in one place. We pride ourselves on a low staff turnover, which means that you will always see a familiar face ready to welcome you.
Meet Our Team
Complete Dental Care in a Progressive Practice
Our skilled and well-trained staff are passionate about the ever-evolving dental industry. We are dedicated to keeping up to date and offering the most progressive treatments and advanced technologies in oral health. Some of our general and cosmetic dental services include:
Fillings/restorations
Amalgam fillings
Dentures
Bridges
Dental implants
Crowns
Tooth extractions
Non-surgical root canals
Bonding
Porcelain veneers
Dental inlays and onlays
Teeth whitening
Full-mouth reconstruction
Oral cancer exams
Sedation dentistry
Pediatric dentistry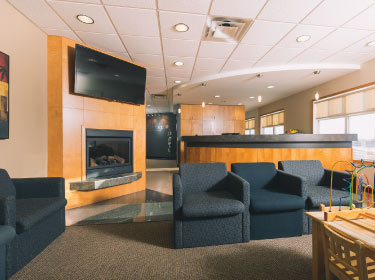 Let Us Serve You in the Grande Prairie Area
It's common to have questions about your visit. The team at Higson Dental Group is knowledgeable, friendly and available to answer questions, manage fears and relieve anxieties about any of the procedures we do at the centre. Whether it's a routine check-up, restoring a damaged tooth or a root canal therapy, our staff will exceed your expectations. And, you'll be in and out in a timely manner.
Call us today to discuss your options and book your next dental appointment.
780-532-4661
Book Your Appointment
Are You a New Patient? Here's What to Expect
Hello! If you are new to the Grande Prairie area or looking for a more progressive dentist office, Higson Dental Group is the place to be, and we are always welcoming new patients. Our website is a useful resource, full of detailed information about what to expect on your first visit, insurance information, financial policies, as well as the intricacies of various dental procedures and what to do for aftercare. We want every visit to be as smooth as possible, and we believe in keeping you well informed every step of the way. Call us today to book your next appointment!