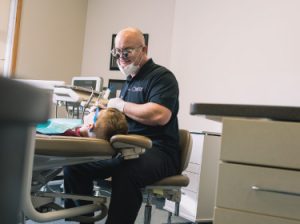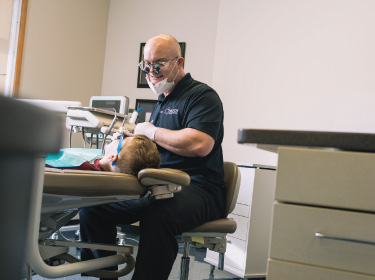 What Parents Need to Know About Children's Dentistry
Every parent considers their child's dental health and happiness their utmost priority, and yet many parents remain unaware of the best way to approach child dentistry for optimal results. From determining the right time to bring a child to their first dentist appointment to preventing cavities at home, there is much that parents need to learn to promote their child's good dental health at the outset.
To help families get started with pediatric dentistry, we have created the following guide on common concerns parents have regarding child dentistry.
When Should My Child First See a Dentist?
A child should see a dentist for the first time once their first tooth erupts, between 6 months and 1 year of age. This allows the dentist to evaluate the child's tooth and jaw development thus far, as well as determine the risk of cavities. It also gives new parents the opportunity to learn about proper infant and toddler dental care, the risks of thumb sucking, dental milestones, and much more.
How Often Should My Child See the Dentist?
Although the general recommendation is for children to have a dental checkup every 6 months, the frequency of these visits will greatly depend upon every child's individual needs. The goal of each checkup is to continue monitoring your child's tooth development and gum health and to detect problems as early as possible.
How Should I Clean My Child's Teeth?
A small, soft-bristled brush is ideal for young children. Use a pea-sized amount of non-fluoridated toothpaste until your child can spit it out on their own (around age 3), then transfer to fluoride toothpaste. Furthermore, start teaching good oral habits early on by brushing your child's teeth twice a day.
How Do I Prevent My Child from Getting Cavities?
The easiest way to prevent cavities is to ensure that your child eats a balanced diet from all 4 food groups. It is also important to control their intake of sugars and starches, including beverages – certain fruit juices, too! If you are still unsure of the right approach, ask the dentist for dietary recommendations especially for your child.
As a dedicated provider of pediatric dentistry to Grand Prairie-area residents, the Higson Dental Group team looks forward to guiding parents through providing the highest quality care for their children's teeth. Make a dental appointment for your child!