Higson Dental Group
Grande Prairie Dentist
Dean Higson has been the Grande Prairie Dentist for over 20 years. The goal of the dental office is to provide dentistry services to client's and to their children in a comfortable environment. Moreover, from the moment you book an appointment to the completion of your successful dental care treatment, we will make every aspect of your visit a pleasant experience. Due to the clinic's exceptional customer service, Higson Dental Group is a dental clinic client's trust with all of their dental needs.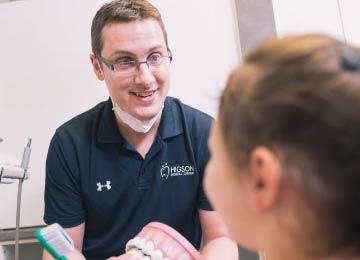 Family Friendly Dentistry
Our Grande Prairie Dentist has been practicing dental care on adults and children for over 20 years. Since we want to provide pleasant dental services in a comfortable environment, our clients are always happy, which allows us to build a strong lasting relationship with our patients and the Grande Prairie community we serve.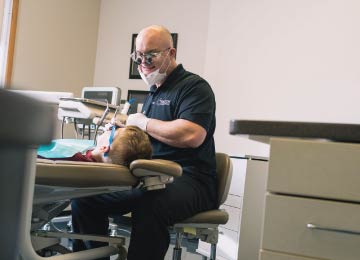 Meet Our Dentists
Dr. Dean Higson, Dr. Clint Schamehorn, and Dr. Tim Barter perform a wide range of dental procedures, so we can take care of all your dental needs in one place. If you are looking for experienced dentists in Grande Prairie, our dental team has been serving Grande Prairie for more than 20 years.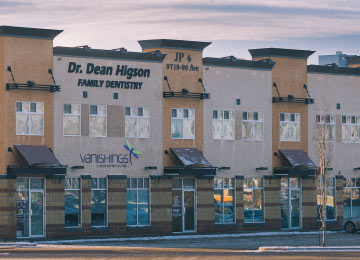 First Time Visitors
is it your first time visiting our Grande Prairie dentist? Maybe you have questions about your visit. If so, the team at Higson Dental Group is knowledgeable, friendly and available to answer all of your questions, to help manage fears and relieve anxieties about any of the procedures we do at the centre.
Complete Dental Care in a Progressive Practice
Our skilled and well-trained staff are passionate about the ever-evolving dental industry. We are dedicated to keeping up to date and offering the most progressive treatments and advanced technologies in oral health. Some of our general and cosmetic dental services include: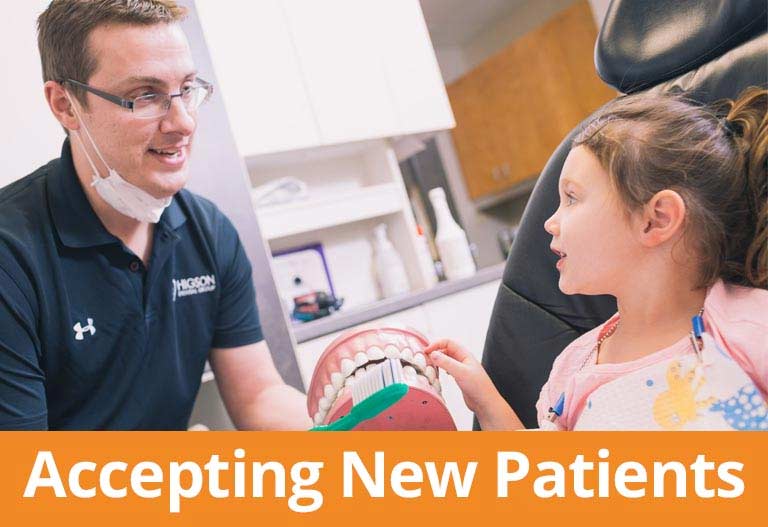 Higson Dental Group
Family Dentist Grande Prairie
Family Dental Clinic
Higson Dental Group has been a family dentist in Grande Prairie, AB for over 20 years. Our dental clinic is dedicated to serving our community and its surrounding areas. Our goal is to provide dental services to you and your family in a comfortable environment and provide a pleasant experience from the moment you book an appointment to the completion of your successful dental care treatment.
Office Hours
Mon-Thur 8am-5pm
Fri 8am-1pm