Welcome to Higson Dental Group in Grand Prairie, Alberta
Jump To: Quick Dental Info, Initial Visit, What To Expect, Dental Emergencies, Contact Us,
We are a long-established family dental practice in Grande Prairie, AB dedicated to serving the community and surrounding areas including Valleyview, Beaverlodge, Sexsmith, Grimshaw, and more. Our goal is to provide you and your family with a comfortable and enjoyable experience from the moment you book an appointment for the completion of your successful dental care treatment.
Our office is a modern and welcoming space, so you can be at ease no matter the procedure. If you have any questions on scheduling, financial matters, insurance, or aftercare, please call us directly. Our team is here to help make your visit as quick, simple, and efficient as possible. With two experienced dentists on staff; Dr. Dean Higson, and Dr. Clint Schamehorn.
The best compliment we can receive is referrals to family and friends. We openly welcome new patients.
Find This Dental Info Quick:
Initial Visit To Our Nearby Family Dentist Office in Grand Prairie, Alberta
Whether it's your first or twentieth visit to Higson Dental Group, you'll be treated with the utmost attention and care. We are honoured and grateful to be a favoured referral for many of our existing clients, and we love to meet new patients who find our family dentist office on their own. Our goal is to provide you and your family with exceptional and enjoyable dental care for a lifetime, so we want your first visit to be a great one. Yes, we are kid-friendly dental office.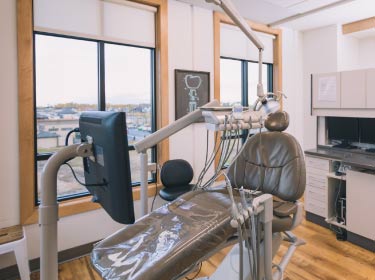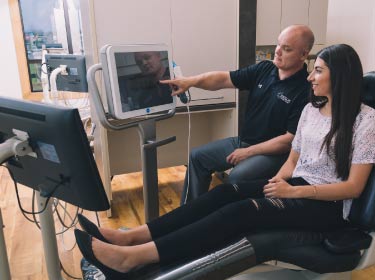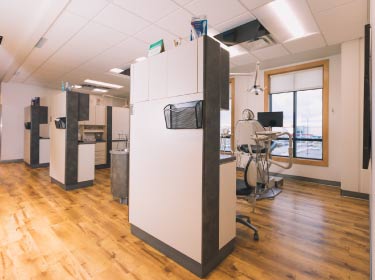 Here's What to Expect At Our Grande Prairie Dental Office:
Your initial visit will consist of dental cleaning and a thorough examination, followed by a consultation with one of our dentists to discuss your diagnosis and/or treatment options.
If applicable, help us out by supplying any of this information:
Recent radiographs from your previous dentist.
A list of medications you are presently taking.
Medical and dental insurance information.
In some cases, we can perform procedures on the same day as the consultation. However, more complex cases will require an evaluation and a second appointment dedicated to the specific treatment.
Your Best Choice For Dental Emergencies
It's happened to all of us—whether it's a broken tooth, abscess, or an excruciating ache in your mouth, dental emergencies need attention right away! We do our best to get patients in as soon as possible to deal with any discomfort they may be experiencing, helping with things like tooth extractions, restorative caps, and veneers, or even dental implants. We will make sure to get your smile looking its best again and walk you through any follow-up homecare or aftercare necessary to make sure everything heals okay. Call us at 780-532-4661 as soon as you feel pain and we'll work to take care of your needs.
Sharing of Health Information
X-Rays

To help the process move swiftly, it's extremely helpful to forward or bring, any existing x-rays that your dentist or physician may have on file. If we need to take more x-rays we will do so at our centre.
Medical History

To fully care for you it's important we have a full scope of your wellbeing. All new patients are asked to complete a Medical History Questionnaire both regarding dental health like prior cavities, tooth extractions, etc., and of your general health. We will review this with you during your first visit. While we do our best to keep this updated regularly, always alert our team if you are experiencing any new medical condition that could impact your treatment (diabetes, high blood pressure, rheumatic fever, etc.) or if you are on new medication (heart medication, aspirin, anticoagulant therapy, etc.)
Dental Insurance

If applicable, please bring dental insurance information to your first appointment so we can store this information in our database and file claims on your behalf. Having your Alberta Health Care number on hand is also invaluable in the cases where we may need to prescribe medication that requires this number.
Contact Our Nearby Family Dentist Office Today
When you are looking for a positive and enjoyable dental experience look no further than Higson Dental Group. We are your best choice when it comes to family dentists in the Grande Prairie area of Alberta.
Call Higson Dental Group in Grande Prairie at 780-532-4661.
What Our Clients Have to Say About Our Dental Services:
"Very friendly staff and personable dental hygienists. Willing to work with your schedule and budget restrictions. No issues with any dental work done (cleaning, fillings, etc). They were willing to relook at any concerns I had with my mouth guard to ensure I was happy with the final product and use it."
Rating: 5/5 ⭐⭐⭐⭐⭐
Jennifer Lynn
Read more of our 100+ Grande Prairie Emergency Dentist reviews on Google!