Dentures in Grande Prairie, AB
These aren't your grandpa's dentures. We've come a long way in the dental industry and are proud to offer modern dentures that can comfortably and beautifully replace your teeth. If you are interested in dentures and live in Grande Prairie or surrounding areas, our team at Higson Dental Group will be happy to explore the options available to you.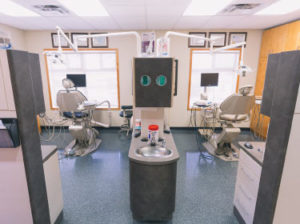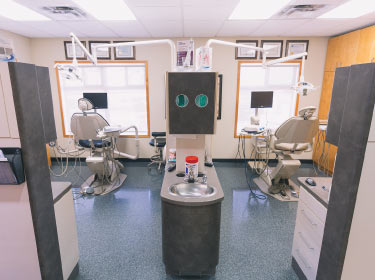 Types of Dentures
Losing your natural teeth can be emotional and distressing. But with new dental technologies, you can have high-quality dentures that fit comfortably and look good. There are two kinds of fabricated dentures.
Partial dentures are best for people who still have some of their own teeth. They use a cast framework and molded teeth that attach to natural teeth for support. Implants are sometimes used to anchor partial dentures.
Complete dentures replace a full row of top or bottom teeth. Upper dentures include gum-coloured acrylic and cover the roof of the mouth and bottom dentures curve in the shape of a horseshoe, to give space for the tongue so you can properly eat and talk.
Denture Materials and Maintenance
Denture teeth are made of either plastic or porcelain. Regular visits with your dentist will help make for a longer-lasting product. We can make sure they continue to fit comfortably and stay in good condition. However, just like regular teeth, dentures will have natural wear and your dentist will recommend when it's time to replace or reline them.
Homecare is also important in the longevity of your dentures. Find out from the experts at Higson Dental Group how to best maintain and clean your dentures on your own. We can also help you in the denture selection process.
Consult with one of our dentists today at 780-532-4661.
Contact